Grab your binoculars and secure your viewing spot because the Atlantic City Airshow "A Salute to Those Who Serve" returns to our seaside destination on August 24! Looking to visit Atlantic City soon? Now is the time to plan your trip around one of the best air shows in the country for exciting civilian acts, beautiful Jersey Shore weather, and a performance of a lifetime.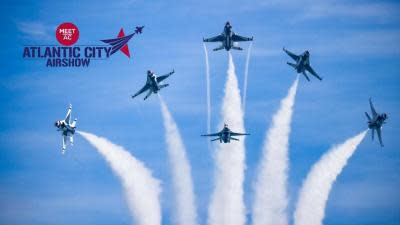 What to Know:
The 2022 Atlantic City Airshow welcomes all visitors it returns for its nineteenth year. As a FREE signature event, the show will begin at 11:00 a.m. with thrilling performances for approximately four hours, rain, or shine! With parking throughout the city, view the Atlantic City Parking Locations Map for clear directions and space availability. Once arrived, reduce the hassle of driving by boarding the Atlantic City Jitney to take you to your destination. This people mover provides transportation from all hotels, casino resorts, and sites along Pacific Avenue. 
Who to Expect: 
As Atlantic City's most notable event, the beachfront airshow features a star-studded lineup from the nation's top military and civilian high-performance aircraft and helicopters. 
Returning to the skies of Atlantic City, you can expect the U.S.A.F Thunderbirds, U.S. Army Golden Knights, U.S. Navy's F/A-18 Super Hornet "Rhino" East Coast Demo Team, and many more. These aircraft performers are ready to amaze the city's spectators with their exhilarated performances and impressive talents. Keep an eye out for dips and dives from the U.S Navy's F-18s as the aircrafts were featured in the box-office hit, Top Gun: Maverick!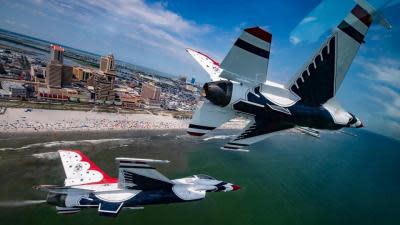 Where to Watch:
Searching for the best views of the 2022 Airshow? We have you covered! 
Stroll along the world-famous Boardwalk for the spot of your choice as clear views are offered throughout the wooden way. If you're looking to lounge and view from the beach, grab your beach chair, and take a seat on Atlantic City's FREE beaches to enjoy the show while soaking up the sun. Pro tip: bring a portable radio and tune in to WPG Talk Radio 95.5 FM and 1450 AM to hear all the commentary during the event. Staying in one of our casino resorts? Look out your room's window for an elevated view of the show.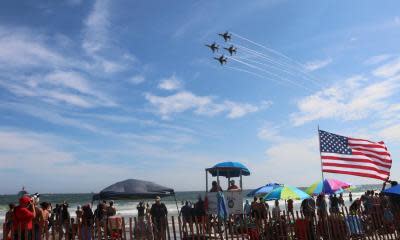 For an enhanced Airshow experience, reserve your spot at one of the premium viewing areas with unique vantage points and offerings including tented seating areas, savory lunches and beverages, private restrooms, and premium sightlines! As seats are limited, secure your tickets for the ultimate experience.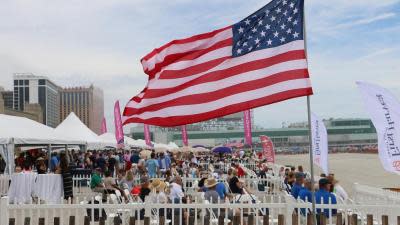 Airshow Tips:
Are you prepared for one of the best airshows in the country? Here are our top tips to optimize your Airshow experience:
- Protect yourself with sunscreen
- Bring sunglasses for clear sights of the show
- Wear light clothing in the hot weather
- Bring cameras and binoculars to capture the action
- Most importantly, enjoy the show!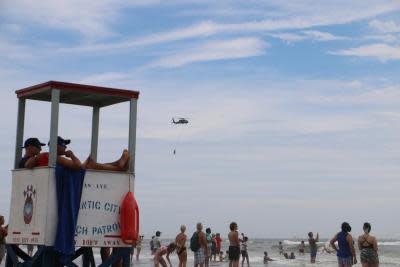 As the premier sponsor for the 19th Annual Atlantic City Airshow, Visit Atlantic City welcomes all groups, spectators, and families to be amazed during this high-flying event! For more information and inquiries, visit: https://airshow.acchamber.com/.
July 19, 2022