Calling all foodies!  Get ready to indulge in Atlantic City's six-day culinary celebration: Atlantic City Restaurant Week. From October 1-6, expand your food palate and discover the delicious offerings from our thriving culinary scene.
During Restaurant Week, you can enjoy three-course lunch menus for $20.23 per person and three-course dinner menus for $40.23 per person at various restaurants across Atlantic City and Atlantic County.

What to Expect:
As the largest annual culinary event in Atlantic County, Restaurant Week provides opportunities for everyone to branch out from their original food choices and try the diverse selections Atlantic City has to offer.
Suggestions:
Come. Sit. Stay. Good Dog Bar is Atlantic City's newest eatery, serving bar-classics with a modern and locally sourced twist – all in a hot and happening atmosphere. Located steps away from Stockton University Atlantic City, guests can bring their furry friend along to enjoy delicious food at the outdoor dog-friendly patio.
Treat yourself to a savory and sweet lunch with the options of the Roasted Carrot Ginger Soup, AC Smash Burger, and a Chocolate Chip Brownie Sundae!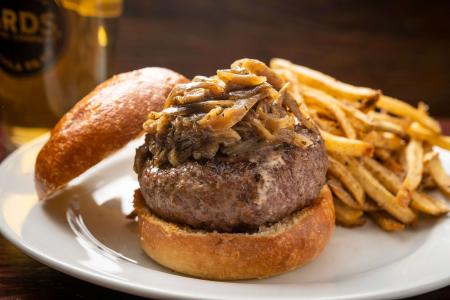 As the newest addition to the Orange Loop neighborhood, Cardinal is a contemporary American restaurant which focuses on seasonal, sustainable, and responsibly sourced ingredients. Feast your eyes (and tastebuds!) on the Vegetarian Pasta Primavera and the Earl Grey Tea Glazed Salmon, then finish with a delectable slice of Blueberry Pie.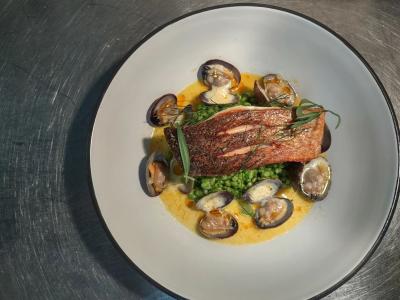 Get ready for an all-senses overloaded dining experience at Superfrico at The Hook, located in Caesars Atlantic City Hotel & Casino. Explore the Italian American Psychedelic menu for mind-blowing flavors along with Atlantic City's regional produce and influences.
Dig your forks into the fresh Fried Mozzarella and indulge in the massive and popular Chicken Parm. Don't miss out on the zesty Lemon Thing for dessert - you won't regret it!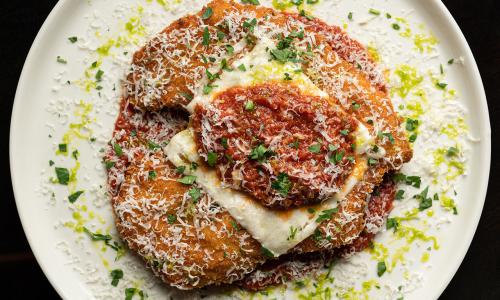 These suggestions are only a portion of the many offerings during the 2023 Atlantic City Restaurant Week! Grab your group, book your reservations, and visit Atlantic City Restaurant Week for additional details. Don't forget to share your dining experiences with us by using the hashtag #FallForACRW.