From its rich history and diverse attractions to its stunning oceanfront views and vibrant entertainment options, the Atlantic City Boardwalk is a true gem on the East Coast. The groundbreaking boardwalk, crafted initially to safeguard beachfront hotels from sand, debuted in 1870. Over a century later, it remains a cherished oceanside attraction and an iconic landmark in Atlantic City.
The Atlantic City Boardwalk's proximity to prime meeting venues makes it an excellent place for meeting and event attendees to recharge during the day or enjoy a nice outing after a trade show or conference. Here's everything you need to know about the boardwalk and its offerings.
How Long is the Atlantic City Boardwalk?
Pack your walking shoes! The Atlantic City Boardwalk stretches for four miles along the Atlantic Ocean coastline (plus an additional mile and a half into neighboring Ventnor City), giving it the honor of being the longest boardwalk in the world. 
Things to Do on the Atlantic City Boardwalk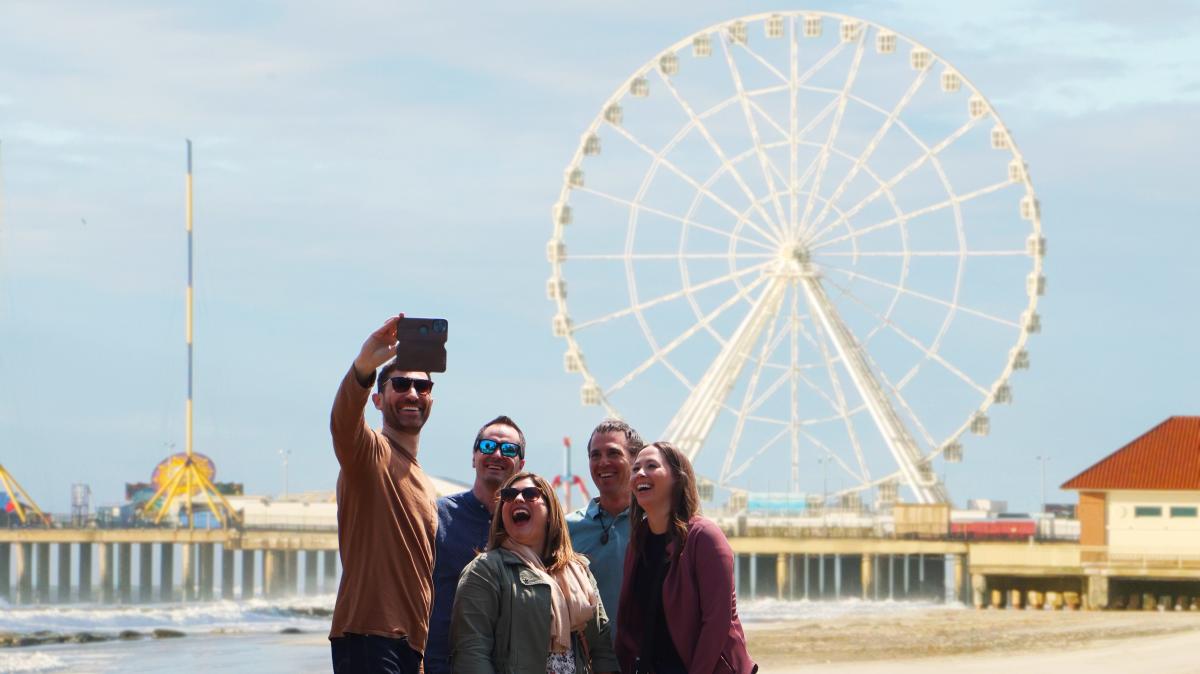 The Atlantic City Boardwalk serves as a vibrant hub of activity, providing a wide range of events and experiences tailored to the preferences of every attendee.
One of the must-do things on the Atlantic City Boardwalk is visiting the historic Steel Pier. Enjoy classic amusement rides, including The Wheel, the third largest observation wheel in the United States, a swing carousel, and other attractions. And try your luck at one of the many carnival-style games. 
Another must-do boardwalk attraction is the Lucky Snake Arcade and Sports Bar inside the Showboat Hotel. If mini golfing is your idea of team bonding, check out the two-tier North Beach Mini Golf & Bike Rentals or Atlantic City Miniature Golf.  
Enjoy a dynamic Boardwalk events calendar featuring free summer concerts every week held until early September at Kennedy Plaza, along with occasional fireworks displays.
And of course–don't forget the beach! Atlantic City's beach is free to access (one of the only free beaches in New Jersey). Lounge and soak up the sun, take a refreshing dip in the waves, or enjoy kayaking, fishing, or parasailing.
Best Things to Eat on the Atlantic City Boardwalk
Atlantic City's boardwalk offers various upscale and casual restaurants with exceptional ocean views—perfect for a post-event gathering or a refreshing break during your meeting.
Elevate any meal of the day at Bungalow Beach featuring an extensive menu of pasta, sandwiches, and surf 'n' turf options. Enjoy bottle or cocktail service from the terrace or day club. Also on the boardwalk, Superfrico offers a contemporary reinterpretation of traditional Italian American cuisine within a spacious and extravagant restaurant featuring themed bars, lounges, and dining areas. After dinner, make your way to The Hook, located right next door, for an entertaining show. 
If you seek a refined dining experience with an acclaimed wine selection, look no further than II Verdi at Tropicana Atlantic City. Il Verdi distinguishes itself with exceptional Italian cuisine and an alfresco seating area that offers ocean views.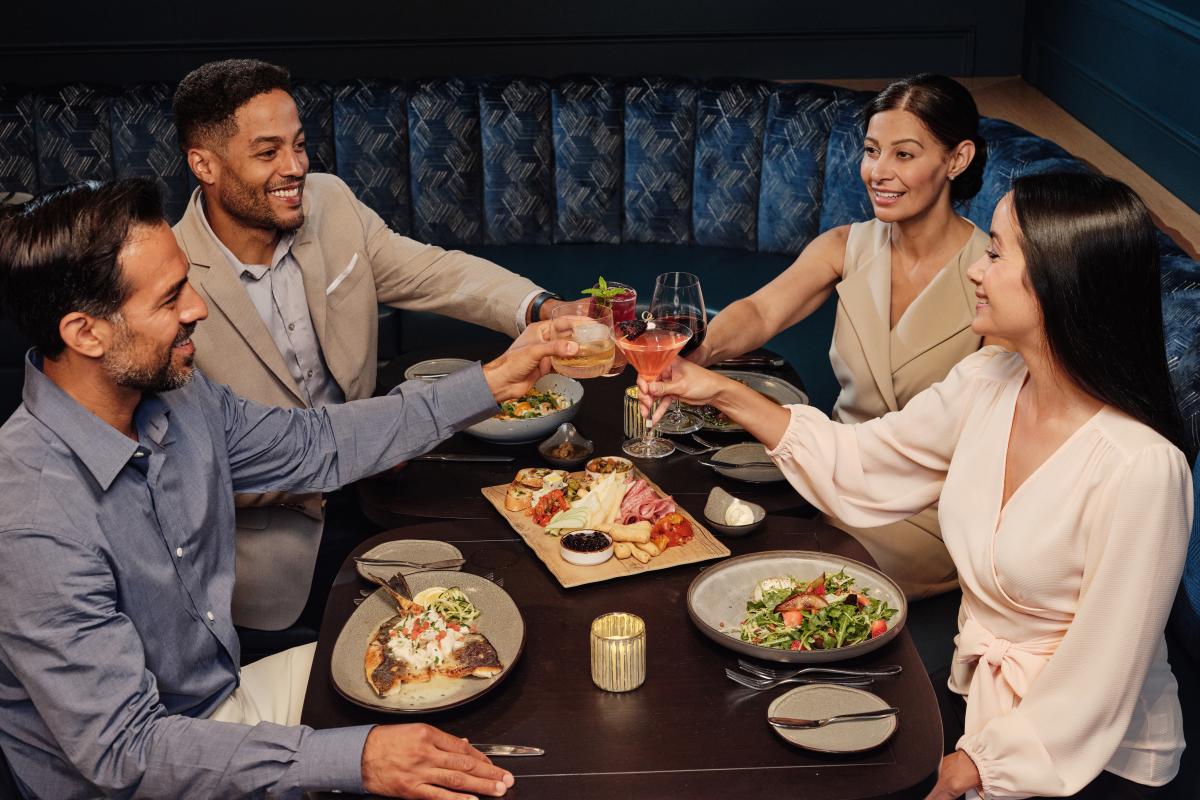 While there are plenty of sit-down restaurant options, you'll want to leave room for classic Atlantic City Boardwalk treats like saltwater taffy, deep-fried Oreos, crispy funnel cakes, or a refreshing gelato or ice cream. 
Stay & Play at These Boardwalk Casino Resorts 
Thanks to Atlantic City's reputation as a haven for gaming on the East Coast, curious minds often wonder, "how many casinos are there on the Atlantic City Boardwalk?" Six is the answer. In addition to the excitement of the gaming floor, each resort offers plenty of entertainment and plush amenities for attendees. 
Caesars Atlantic City exudes grandeur with its Roman-inspired ambiance, while Bally's Atlantic City provides a touch of whimsy with its Carousel Bar–the only 360-degree rotating bar in New Jersey. 
The Hard Rock Hotel & Casino provides an unforgettable rock 'n' roll experience with top musical acts at its Sound Waves venue. Resorts Casino Hotel offers year-round relaxation at its heated rooftop saltwater pool, complete with a retractable roof. 
Soak in the luxurious atmosphere of Ocean Casino Resort, featuring unparalleled oceanfront views, or practice your swing at the Topgolf Swing Suites.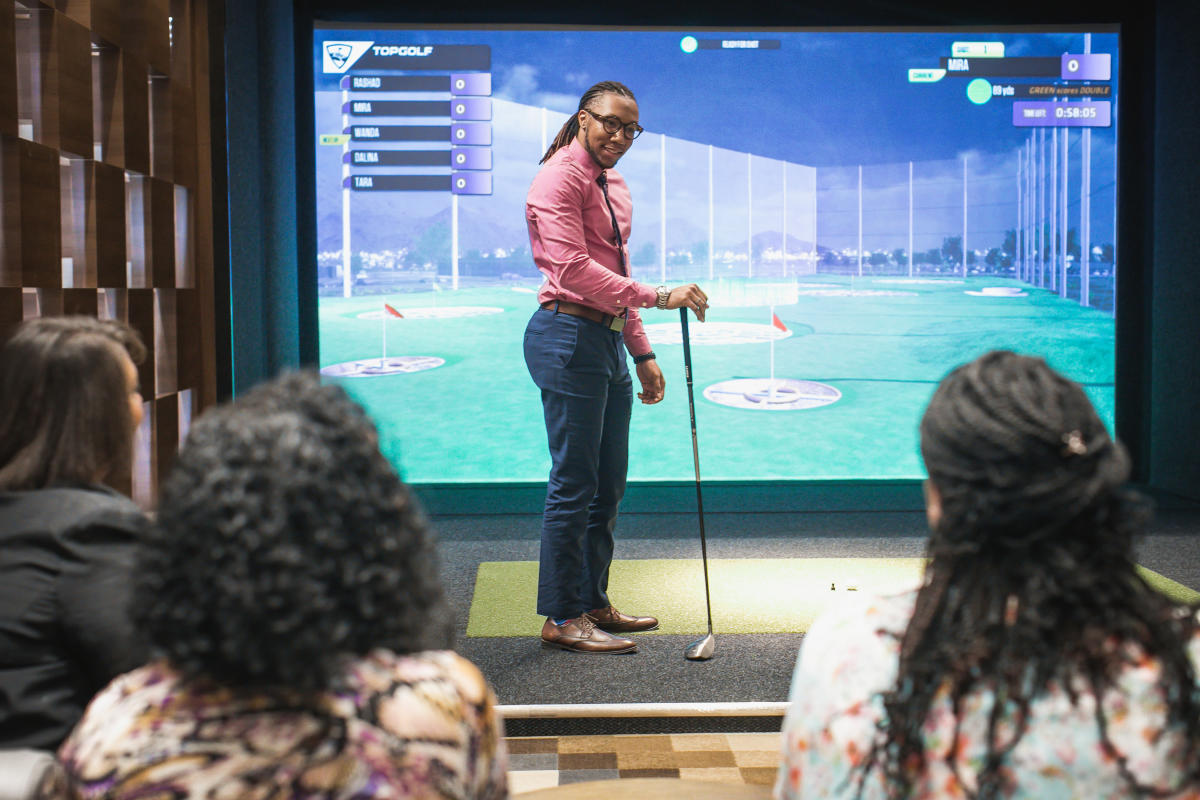 At the Tropicana Atlantic City, stroll through The Quarter, an eclectic mix of shopping and dining in a vibrant, Havana-inspired setting–and don't miss their weekly beachfront fireworks displays in the summer.
While not a casino, the Showboat Hotel offers a wealth of amenities, including Island Waterpark, a vibrant calendar of events, and the Lucky Snake Arcade, boasting an impressive collection of over 300 games and a go-kart race track.
Among the casinos on the Atlantic City Boardwalk, the resorts closest to Jim Whelan Boardwalk Hall are Caesars Atlantic City, Bally's Atlantic City, and the Tropicana Atlantic City, offering a seamless blend of entertainment and convenience for your event. 
What Time Does the Atlantic City Boardwalk Close?
The Atlantic City Boardwalk operates 24/7, but it's advisable to verify the individual hours of shops, attractions, and services, including lifeguard availability, as they vary.
Are Dogs Allowed on the Atlantic City Boardwalk?
For attendees considering bringing their furry companions, it's important to note that dogs aren't allowed on the boardwalk during the peak summer season. If you plan on visiting between September 15 and Memorial Day during the off-season, you can bring your dog along, provided they're on a leash.
Plan a Visit to the Atlantic City Boardwalk 
Whether in town for a meeting or event, the Atlantic City Boardwalk offers a unique blend of excitement and relaxation, making it an ideal destination to mix business with leisure.