Pride Month is a time to celebrate the vibrant LGBTQIA+ community and its rich history in Atlantic City. Our destination stands out as a beacon of diversity and inclusion as Visit Atlantic City continues to support and embrace the LGBTQIA+ community. With month-long celebrations, we welcome all to discover the Pride found in the heart of Atlantic City.
AC Pride
Pride can be found in every corner of Atlantic City with various missions to celebrate the LGBTQIA+ community in our region and beyond. The nonprofit organization, AC Pride is dedicated to promoting LGTBQIA+ rights, visibility, and acceptance with a focus on creating a safe and inclusive environment. Through celebratory events and educational programs, AC Pride aims to combat discrimination while embracing Pride in Atlantic City. Join AC Pride for an eventful and memorable Pride month!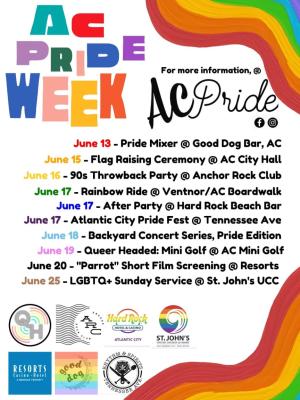 Miss'd America Pageant
Glitz, glam, and the glimmering crown jewel – the Miss'd America Pageant is a not-to-be-missed event! Originating in 1994, the annual drag pageant began as a spoof from the Miss America Pageant to raise funds for a local charity and has evolved into a fundraising experience. With numerous outstanding drag performances, the pageant continues to raise money for various LGBTQIA+ charities and crowns one individual for the glamorous title of Miss'd America.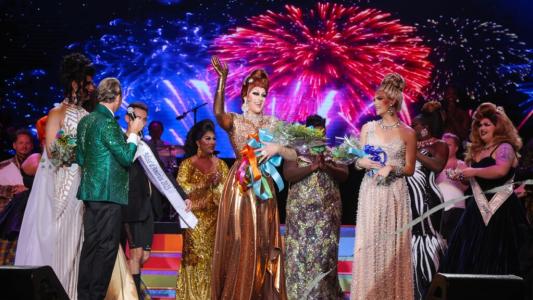 Upcoming Events:
Anchor Rock Club
Located in the Orange Loop, Anchor Rock Club is an independent live music venue that hosts a variety of events ranging from heavy metal concerts to local DJ nights. With a 650-seat capacity, the two-story concert venue offers full-service accommodations for events of all sizes. If you're looking for a memorable show with a curated beverage menu, Anchor Rock Club is the place to be.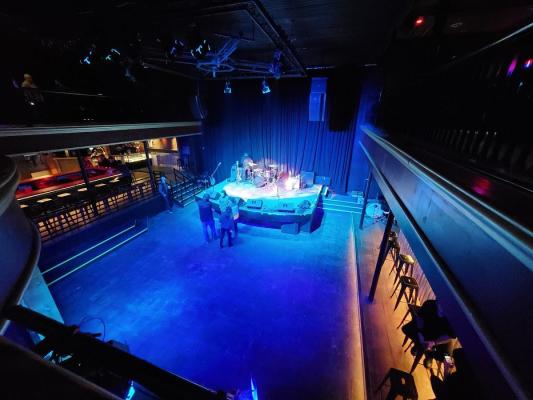 Daddies & Baddies – A Celebration of Drag
As part of the North To Shore Festival, kick off the week at Haus of Qweens' drag celebration, Daddies & Baddies. On June 11th, guests can expect a night filled with live performances from male entertainers and drag performers, local vendors, and a celebration of self-expression and inclusivity. Whether you're a fan of drag or new to the scene, this event is sure to deliver an unforgettable experience.
Join AC Pride in celebration of Atlantic City's Pride Week at It's Déjà Vu All Over Again, a throwback party to relive the iconic 90s club scene, bringing nostalgia to the forefront. The 21+ event is an immersive experience consisting of upbeat music, live performances, and immaculate vibes that pay homage to the 90s era. Wear your dancing shoes, sip on a 90s inspired cocktail, and party like its 1999!
PRIDE – Love is Love – LGBTQ+ Wrestling
Looking for an exhilarating night with action like no other? PRIDE – Love is Love – LGBTQ+ Wrestling is the combination of exciting professional wrestling with LGBTQIA+ pride, offering a unique and empowering experience. With talented LGTBQIA+ wrestlers, guests can expect high-energy matches, athleticism, and entertaining storytelling.
Gay Jokes – Pride Comedy Night
Get ready to laugh the night away at Gay Jokes – Pride Comedy Night on June 20th. With an all-star lineup, talented LGBTQ+ comedians will take the Anchor Rock stage for a night of inclusive humor while embracing the power of laughter. Don't miss out on an entertaining night celebrating Pride with endless laughs in a vibrant atmosphere.
Visit Atlantic City is proud to support the LGBTQIA+ community as we continue to value diversity, inclusivity, and equality in Atlantic City. We welcome all demographics to explore our eclectic destination and the diverse opportunities the city has to offer.