While Atlantic City is known for its dazzling casino resorts and exclusive destination activities, the wide range of diversity is what makes Atlantic City what it is today. In this seaside destination, a series of extraordinary cultures and ethnicities are reflected in restaurants, businesses, and the workforce.
Visit Atlantic City values diversity, inclusiveness, and equality as Atlantic City embraces and supports the LGBTQ+ community. Atlantic City welcomes all demographics to explore the enriched history and diverse opportunities the city has to offer. 
Diving into History:
The selection of important figures has created a great impact and revolutionary change in Atlantic City. 
In 1950, Art Dorrington was the first African American hockey player to sign a National Hockey League contract. With his great success, Dorrington created the Art Dorrington Ice Hockey Foundation which teaches the sport of hockey to children from low-income families in Atlantic City. 

Following the legendary Dorrington family line, Judah-Abijah Dorrington has made an impact of her own. Being Atlantic City's first Liaison and Coordinator of the LGBTQ+ Programs and Services for the City of Atlantic City, Dorrington has created opportunities in the workforce for all members of the LGBTQ+ community.
Fannie Lou Hamer, co-founder, and activist of the integrated Mississippi Freedom Democratic Party group emerged as a great figure for women and minorities at the 1964 Democratic National Convention in Atlantic City. During the convention, Hamer strived to end harsh racial oppression by challenging the seating of the all-white Mississippi Democratic Party. As the event brought nationwide attention to Atlantic City, reinforcement in the national Democratic Party expanded to women and minorities. To this day, Fannie Lou Hamer continues to be recognized and her story is permanently a part of Atlantic City as Stockton University named the Event Room in the Stockton University Atlantic City Academic Center, in honor of Hamer.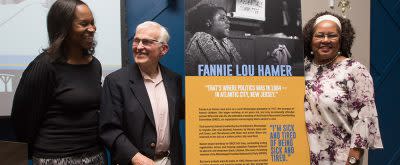 Remembrance and Events: 
With a long line of cultural and diverse history, Atlantic City's main objective is to appreciate and forever remember all cultural and diverse groups.
Visitors are welcomed to experience the Civil Rights Garden, located on Dr. Martin Luther King Jr. Boulevard. The garden represents the history and struggles African Americans faced, featuring engraved quotes by infamous African American figures. Visitors are welcomed to learn more about African American history and culture at the African American Heritage Museum of Southern New Jersey located at the Noyes Arts Garage.
As one of New Jersey's most exciting annual events, the AC Latino Festival is a free cultural celebration for the members and supporters of the Hispanic and Latino communities. The one-day festival celebrates many Hispanic heritage backgrounds with live Latin musical performances and authentic Latin food. 
Another not-to-be-missed entertaining event is the Miss'd America Pageant! The annual drag pageant originated in 1994 as a spoof for the Miss America Pageant to raise funds for a local charity. With outstanding drag performances, the pageant raises money for various LGBTQ+ supportive charities and crowns one individual for the glamorous title of Miss'd America, an event not to be missed!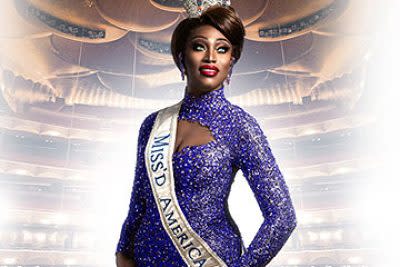 Businesses:
With various awarded-winning restaurants located throughout the Atlantic City area, the following businesses are one of many which have reflected support and appreciation to several cultural and diversity groups.
One of Atlantic City's top restaurants, Kelsey's Restaurant is a black-owned and operated business that serves soul food cuisine with weekly live entertainment. As featured on Food Network's T.V show "Diner, Drive-ins, and Dives," Kelsey's amplified their hidden talent right here in Atlantic City.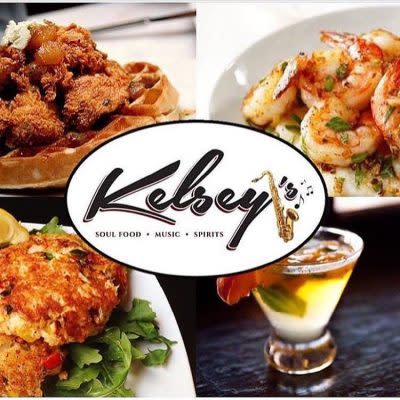 As a 2019 Jersey Choice Restaurant for Best Mexican Restaurant, Pancho's Mexican Taqueria serves fresh authentic Mexican taqueria that will leave you feeling immersed in the culture. 
As Atlantic City is a place to gather and learn, a value in diversity, equity and inclusion is shown in every area. Ranging from meetings and conventions to restaurants and workforce, we are eager to welcome all guests and #youAREINCLUDED to come celebrate, meet, and play in Atlantic City.