When it comes to finding those hidden gems, the Atlantic City locals know exactly where to go. From celebrity chef restaurants to "mom and pop" businesses, Atlantic City is increasingly known for its diverse culinary experiences that help regenerate our destination and surrounding communities. Come along as we explore the city's top staples as a true Atlantic City local!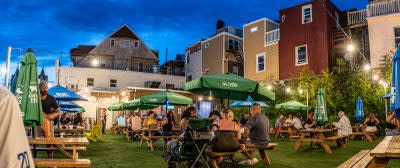 Gilchrist Restaurant
As one of Atlantic City's legendary breakfast spots, Gilchrist Restaurant has created memorable dining experiences suitable for the entire family and their appetites! Since 1946, the family-owned business has served local communities with tasty and honest flavors found in their breakfast and lunch items. Pro tip: order the signature blueberry hotcakes and discover why locals praise Gilchrist hotcakes as the best in town. The simplicity of their menu items will not disappoint. With three surrounding locations, start your morning at the Gardner's Basin location as true relaxation awaits overlooking the back bays.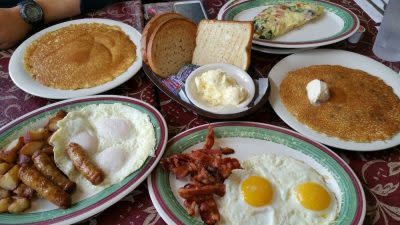 White House Sub Shop
When someone mentions Atlantic City, what is the first thing that comes to mind? For us, it's the world-famous White House Sub Shop. Known for its variety of subs and cheesesteaks, White House Subs is home to the infamous Italian Submarine, a variety of meats and cheeses on a classic Atlantic City roll. In operation for over seven decades, the shop has crafted superior subs that reflect the fresh flavors of Italian American culture. With fresh meats and ingredients, it's no surprise White House Subs has become a local favorite and named one of the best sandwich shops in America. If you're unable to visit the shop's two locations, Arctic Ave or Hard Rock Hotel & Casino, get a taste of the world-famous Jersey subs with nationwide shipping. You never know who might pop in, while you're at White House Subs!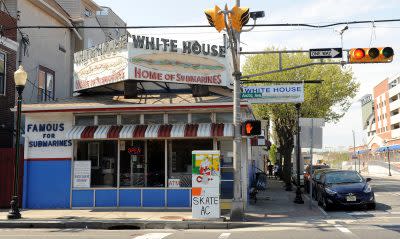 Formica's Bakery
What is an Italian Submarine without a fresh Atlantic City Roll? Formica's Bakery can not only ensure fresh products but guarantees authentic Italian flavors in every loaf of bread. Formica's hand-crafted bread has been the primary bread supplier for several Atlantic City establishments as the original recipe remains the same today. Located on Arctic Ave in the Ducktown neighborhood, Formica's Bakery has been at the same location since 1928. Need an afternoon pick-me-up? Stop by the bakery for a wide selection of artisan breads, and Italian pastries, or even place an order for a custom cake!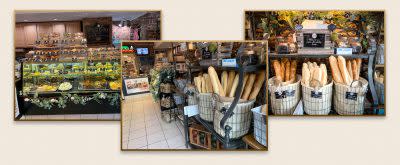 Tony's Baltimore Grill
Known as Atlantic City's oldest pizza joint, there's a reason why Tony's Baltimore Grill is a draw for locals and visitors. Not only is happy hour offered every day, but Tony's also offers late-night menus throughout the week to satisfy those evening cravings. With classic pizza pies and Italian comfort food, the pizzeria has been serving Atlantic City communities since 1927. Step inside this Atlantic City landmark for nostalgic interiors and a taste of their world-famous 12-inch pies! Pro tip: Ask to be sat at a booth to play the hits on the tabletop jukebox.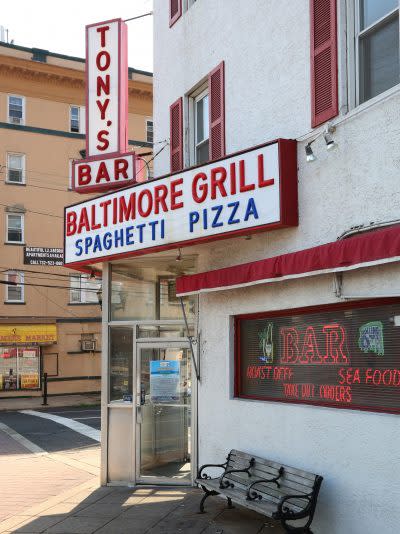 Dock's Oyster House
Love at first bite is not an uncommon feeling when dining at Dock's Oyster House. With one of the best happy hours in town, the Atlantic City locals are already waiting for seats at the raw bar for half-priced oysters, lobster mac n cheese, and the unbelievable fried buffalo cauliflower. The seafood-centric menus offer a variety of the highest quality, freshest fish and shellfish to showcase the seafood's natural flavors. Of course, oysters are a focal point of the menu, but Dock's selection of steaks truly lives up to all expectations.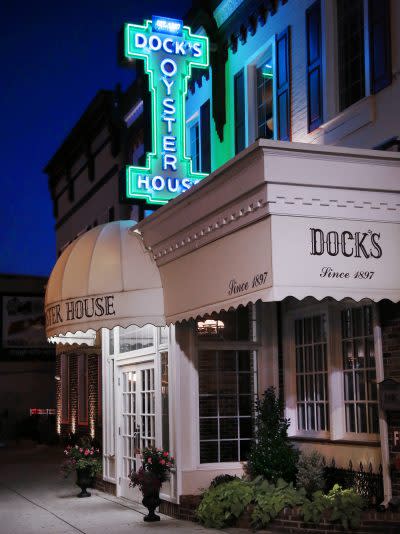 Wonder Bar
Looking for an establishment that offers affordable bites and beverages with a waterfront view? Located on Sunset Ave, Wonder Bar is the cherished watering hole for all Atlantic City locals and visitors. With weekly drink specials and daily happy hours, this local bar and grill guarantees a comfortable and entertaining atmosphere. Take a seat at the newly renovated bar where each seat is a perfect view of the bay! During the warm summer months, Wonder Bar surely knows how to have fun in the sun with local entertainment, life-sized Jenga games, and fresh food and drinks at the outdoor Tiki Bar. Come by land, boat, or wave runner to experience this Atlantic City gem.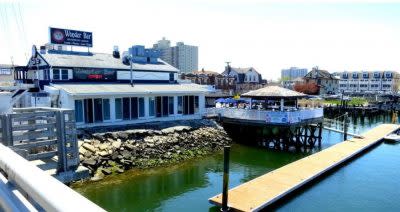 Jersey Devil Surf Shop
What is Atlantic City without a premier surf shop? Stroll along the boards and pop into Jersey Devil Surf Shop, a surf shop that specializes in apparel, accessories and hard goods from top surf brands. As Atlantic City's only surf shop, the shop is known as a historic addition to a post-Hurricane Sandy revitalization of Atlantic City and the Boardwalk. Interested in getting out to sea? Jersey Devil Surf Shop offers paddleboard and surfing lessons from former Atlantic City lifeguards, current firemen, and EMT's as instructors.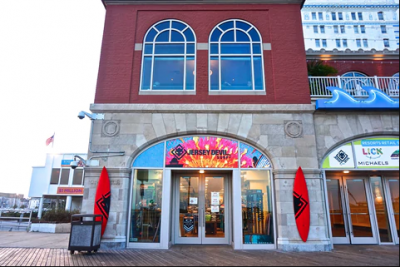 Did you know? Atlantic City is home to some of the biggest waves in South Jersey and has become locally known as a great surfing location. For new or experienced surfers, guests are welcomed to surf alongside the locals at "South," a surfing beach located on South Carolina Ave. With the right northwest wind, South is the best location for catching thrilling waves during the locals' summer. For clean consistent waves, check out "Crystals," an exposed surfing beach located on New Hampshire Ave. At Crystals, you'll find the Atlantic City locals surfing during the winter and most of March as the offshore winds are the most minimal.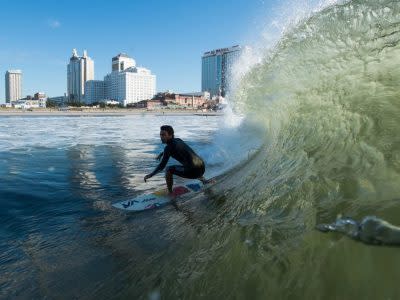 Whether you are visiting for a meeting, convention or a weekend getaway, Atlantic City welcomes all visitors to explore the wide variety of establishments and go where the locals go.