While Atlantic City is known for its constant excitement and endless entertainment, it is also the perfect place to wind down and relax. Immerse yourself at one of Atlantic City's world-class spas and enjoy the many therapeutic services that await your next Atlantic City escape.
Each casino resort spa will be sure to provide the ultimate journey of peace and relaxation. The reviving therapeutic services range from hydra cleansing facials to sensational massages.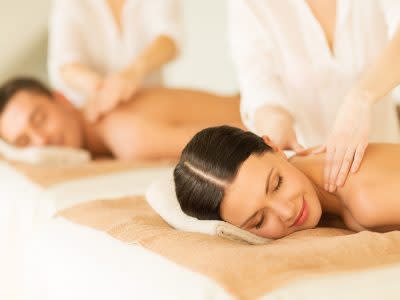 Voted #1 Spa in New Jersey by Spas of America, a transformative experience is introduced at Ocean Casino Resort's Exhale Spa. With several illuminating spa therapies to select from, begin your Exhale experience with the Swedish-based Fusion Massage paired with the use of sensible aromatherapy oils. A personal favorite is the chai aromatherapy oil as it promotes stress relief.
After your chosen therapy is complete, enjoy the Bathhouse area services while soaking in the heated pools and inhaling the crisp air of another personal favorite, the Himalayan Salt Grotto. You will be sure to reach the ultimate state of relaxation and detoxification, especially after a long night experiencing Atlantic City.

If music is more your speed, book your spa treatment at the Hard Rock Hotel & Casino's Rock Spa, which incorporates musical vibrations and sensations during your therapeutic service for a groundbreaking experience. Lose track during this rhythmic journey while enjoying the detoxifying Synchronicity massage and indulge in the exfoliating seaweed Wrapture for a finishing body glow.
Don't forget to add-on the "Head in The Clouds" option to your Rock Spa service which helps relieve headaches and any type of congestion. This add-on is a must for the upcoming fall and winter season! With many signature treatments and services, you are guaranteed to retune the body and soul during this wellness experience.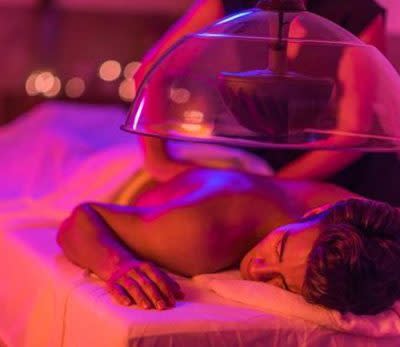 Being pampered at one of Atlantic City's spa's is not only a luxury, but a necessity to recharge and enjoy the many energetic events during your Atlantic City experience!