Located in the heart of the Northeast, Atlantic City's convenient location welcomes visitors and meeting attendees to receive one-of-a-kind experiences that will enhance your visit while helping protect the natural environment and local communities. In Atlantic City, we are committed to maintaining the natural resources that make our destination so beloved and unique!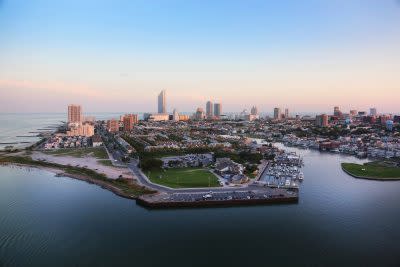 Leading the way with sustainable and energy-efficient efforts, Atlantic City can give you the space you need to meet safely and comfortably. For enhanced experiences, meet at the LEED Gold and GBAC STAR-certified Atlantic City Convention Center as going green has consistently been one of the Center's main operating objectives. With the installment of the largest single roof mounted solar array in the United States, the Atlantic City Convention Center has successfully reduced yearly energy consumption to preserve its unique seaside environment.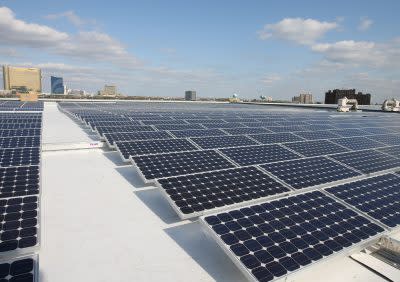 For the most convenient and ecological mode of transportation, the Atlantic City Jitney is your go-to for getting around town. Powered by compressed natural gas, this people mover runs throughout the city and can be tailored for a specific route for your event. During your ride, be sure to spot the many beautification projects surrounding the destination as Atlantic City is home to more than 50 murals! A local favorite is "Close Encounters", a 3-D jellyfish mural by Charles Barbin, located on 7 S. South Carolina Avenue.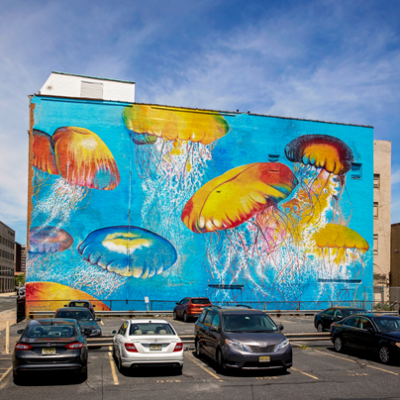 Did you know? The Jersey-Atlantic Wind Farm is the first wind farm in the state. Located at the Atlantic County Utilities Authority (ACUA), the five, 380-foot turbines have prevented more than 62,000 metric tons of CO2 from entering the atmosphere. Whether you're traveling from the Atlantic City Expressway or downtown Atlantic City, glance over at the skyline to see the turbines in full effect! Not only do the turbines help assist our sustainable efforts, but the energy also produced is used to power approximately 2,500 homes in our communities. A clean, safe, and healthy environment is always ensured in Atlantic City.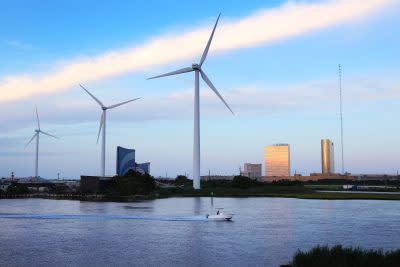 Atlantic City continues to offer a variety of corporate social responsibility (CSR) programs as citywide sustainability is one of our top priorities. With regular beach clean-ups to help save and protect our wildlife and ecosystem, volunteers are always welcomed to complete your company's CSR accreditations and help regenerate our destination. Learn more about the local organizations and begin your commitment to creating a promising future. 
Continued CSR opportunities await at MudGirls Studios, a ceramics studio which supports the empowerment of disadvantaged women. Originated in Adelaide's Place, a day shelter for homeless women in Atlantic City, the non-profit organization provides opportunities in art and entrepreneurship to at-risk women through training and employment. When a handmade ceramic piece is purchased from MudGirls Studios, a woman is assisted out of poverty and on the pathway towards self-sufficiency.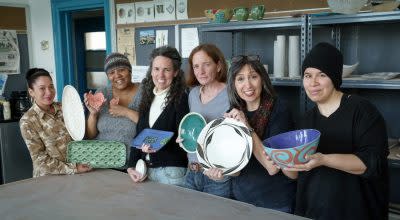 Committed to building biodiversity within communities, Tanger Outlets Atlantic City hosts a beekeeping program, which not only focuses on promoting environmental responsibility but also creating a sustainable future for Atlantic City residents. Throughout the summer, watch the bees reconnect with nature as they pollinate the city's flora while supporting the growth of their buzzing hives. Each hive produces hundreds of jars of unique honey that will be shared with its neighbors of Atlantic City. Want to be a part of the process? Attend an educational bee workshop to learn about the many benefits of urban beekeeping and the critical role honeybees play in our ecosystem.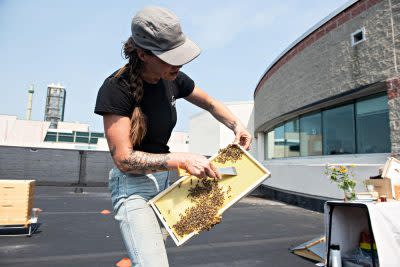 With growing sustainable efforts and CSR opportunities, Atlantic City is constantly changing and evolving. We are focused on the future as we continue to diversify ourselves and lead the way in regenerative tourism.