Surrounded by several bodies of water and active wildlife, Atlantic City is committed to maintaining the natural resources that make our destination sustainably unique and one-of-a-kind. Meeting planners, convention delegates, and visitors are welcome to discover our sustainable efforts for a meaningful visit and meeting experience.
Sustainable Meeting
Sustainable meeting begins at the LEED Gold and GBAC STAR-certified Atlantic City Convention Center. Home to one of the largest single roof solar array installments in the United States, the Atlantic City Convention Center has successfully reduced yearly energy consumption to preserve its seaside environment. With numerous recycling bins found throughout the Center, each bin is properly labeled for attendees and visitors to recycle with ease.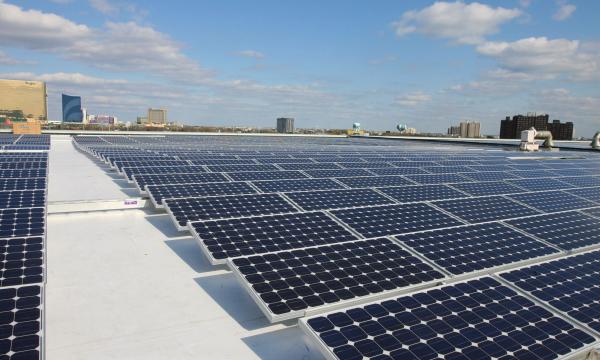 Energy-efficient efforts continue to grow at Atlantic City's casino resorts with investments to rejuvenate and protect our local environment. In 2022, Caesars Entertainment installed solar canopies at Caesars Atlantic City, Harrah's Resort Atlantic City, and Tropicana Atlantic City to reduce greenhouse gas emissions and generate clean energy. These installments will also generate enough energy to power more than 900 homes each year in Atlantic City!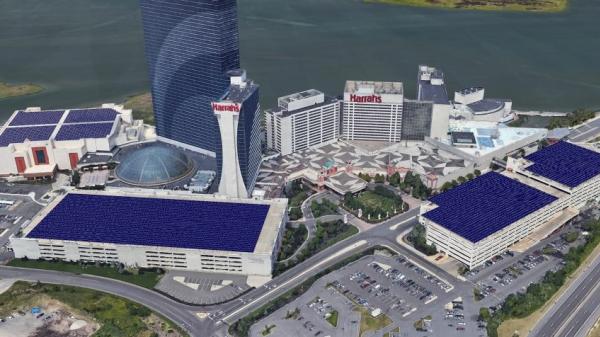 CSR Opportunities
With regular beach clean-ups to help save and protect our ecosystem, Atlantic City continues to offer corporate social responsibility (CSR) programs as a commitment to citywide sustainability and regenerative tourism. Learn more about the local organizations to complete your company's CSR accreditations and lead the way for a promising future.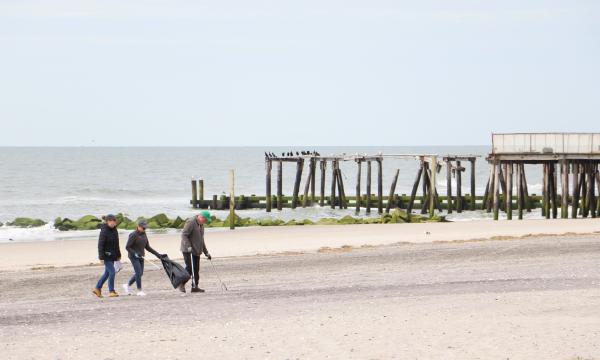 Continued CSR opportunities await at Reed's Organic Farm and Animal Sanctuary, an 80-acre farm which supports regenerative agriculture and community programming. Located outside of Atlantic City, volunteers are welcome to assist with building a healthier food system, provide care to the variety of farm animals at the animal sanctuary, and foster a relationship with nature.
Atlantic City is constantly changing and evolving as the Atlantic City locals continue to build biodiversity within the community. Located in Tanger Outlets The Walk, shop organically at C.R.O.P.S., a locally-owned business which promotes and sells freshly-grown produce in Atlantic City. Citywide biodiversity continues with the Atlantic City Arts Foundation, as missions to enrich the quality of life for residents and visitors is shown through their diverse art programs, including 48 Blocks AC. Take a Mural Tour on the eco-friendly Atlantic City Jitney and discover the 50+ murals that help our destination and environment thrive.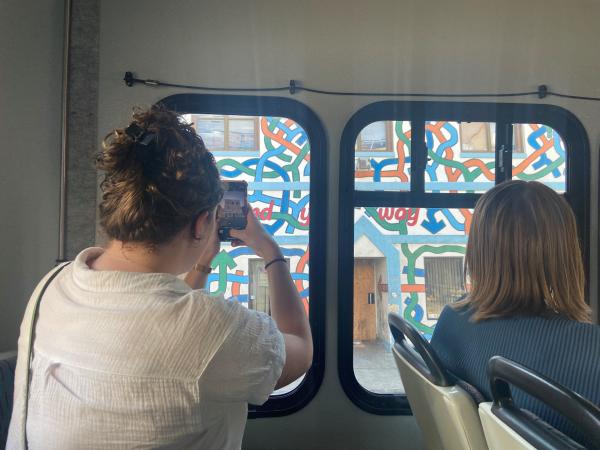 Focused on the future, Atlantic City continues to lead the way in regenerative tourism with efforts to protect and save our environment while delivering meaningful meetings and conventions for all.