Enhance your next visit with a fun-filled night or weekend at the variety of upcoming festivals in and around Atlantic City. Whether you're in the mood for live entertainment or cultural-filled events, our destination has a festival suited for all!

Tidal Wave Music Festival:
As Atlantic City's summer season continues to warm up, #TheRoarontheShore is just around the corner. Pack your favorite bathing suit and hang on the beach while listening to some of country music's biggest stars at Tidal Wave Music Festival! From August 12-14, the brand-new festival experience is coming to the Atlantic City beach for three days with over 30 artists—including headliners Luke Bryan, Morgan Wallen, and Dierks Bentley! Not only can you enjoy live music from the main stage, but you can also double your experience with musical performances at the second stage, Next From Nashville. Secure your wristband and we'll see you at the Shore!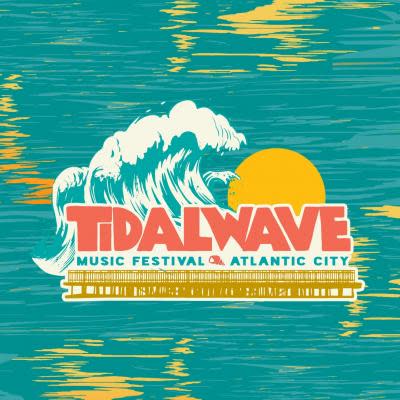 Atlantic City Latino Festival:
Did you know? The Atlantic City Latino Festival is one of New Jersey's most exciting annual cultural events. The FREE one-day festival returns to Bader Field on September 17, as it celebrates the sights, sounds, and tastes of Latino culture. Catch your rhythm and dance the day away with live Latin music from the top Latino DJs featuring bachata, cumbia, merengue, salsa, reggaeton, and so much more! With plenty of family-friendly activities and authentic Latin food, the Atlantic City Latino Festival welcomes all members and supporters of the Latino Community to indulge in the cultural-filled day.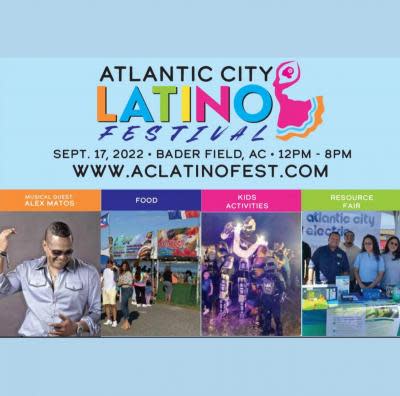 Atlantic City Jazz Festival: 
Get ready to swing, bop, and riff because the Atlantic City Jazz Festival is back! On September 17, the 3rd Annual Atlantic City Jazz Festival will be held at Ocean Casino Resort's Ovation Hall with high-energy performances from jazz music's top artists. With more than 30 Billboard No.1 singles, Brian Culbertson is the festival's headliner along with Najee, Jazmin Ghent, Althea Rene, and Jedd Bradshaw. Come for the music and stay for the experience!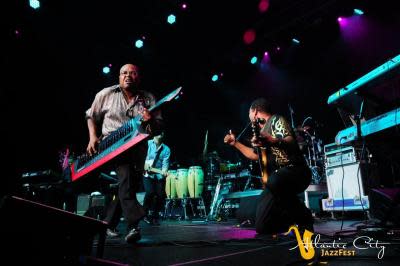 Downbeach Seafood Festival:
Treat yourself to live music, craft beer, and delicious seafood at the Downbeach Seafood Festival on September 17-18! The annual event returns to Ventnor's Ski Beach for an action-packed weekend of pure family-fun and fresh locally sourced seafood options. Not only is the Downbeach Seafood Festival one of the tastiest events around, but it's also a great opportunity to expand your food pallet while supporting the many vendors and businesses from our local communities. Discover everything our coastal area has to offer and grab your tickets for South Jersey's original seafood festival!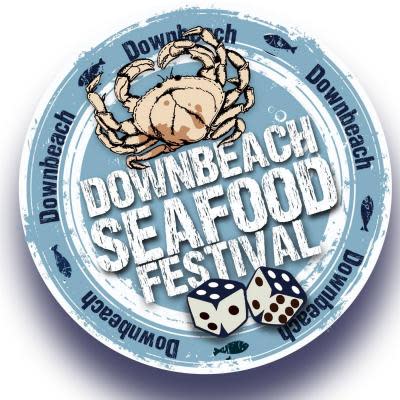 Atlantic City Comedy Festival:
Get ready to laugh your weekend away at the Atlantic City Comedy Festival on October 8-9, 2022. Held at Jim Whelan Boardwalk Hall, Atlantic City welcomes back the legendary event featuring some of the best comical acts from Sommore "The Queen of Comedy", Bruce Bruce, Gary Owen, DC Young Fly and many more. Tickets are selling fast so secure yours for an unforgettable two nights of stand-up comedy. Warning: There will be non-stop laughter!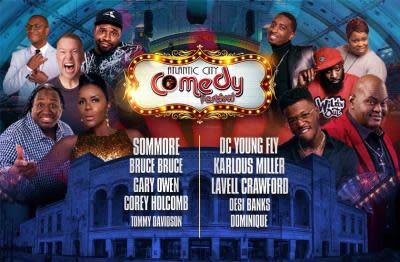 Historic Smithville Village Festivals
Located only 25 minutes north, create everlasting memories at the colonial-style attraction, Historic Smithville Village. Take a stroll along the cobblestone walkways and discover the village that seems frozen in time! Experience the small business feel as you walk through the 60 unique shops and boutiques or fill your belly with the many eateries surrounding Lake Meone. Whether you're visiting for one day or an entire weekend, Historic Smithville has something for everyone with an array of free annual events.
Explore your horizons and take a trip to Historic Smithville Village for a taste of Italy at the Italian Festival on September 24. Come hungry and discover delicious Italian food, delectable desserts, American and Italian beer, and of course, flavorful wine tastings! Bring the family as the event has entertainment for just about everyone—including live Italian music from Jim Craine and the Atlantic City All Star Band, renowned accordionists, Italian folk dancing, face paintings, air bounces, and more. The Italian Festival is the perfect opportunity to expand your pallet and join in on the excitement!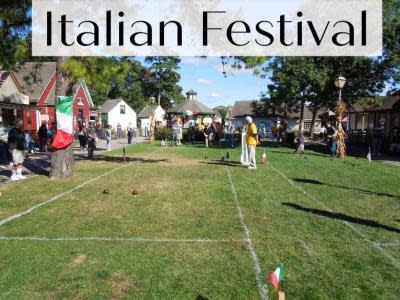 Oktoberfest:
Plan your visit around one of the best local traditions around, Smithville's Oktoberfest! Scheduled for October 1-2, join the locals for the giant weekend celebration of authentic autumnal food, beer, and music. Explore the 60 regular store fronts along with an additional 100 vendors filled with locally made crafts, jewelry, and clothing. Be sure to stock up on handmade autumn décor before they sell out! With plenty of air bounces, paddle boat rides, and antique arcades, the Oktoberfest is the best event for the whole family.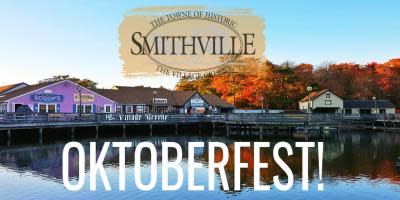 Irish Festival: 
Explore, eat, and experience the annual celebration of Irish heritage and culture at the Smithville Irish Festival. From October 8-9, everyone is welcomed to experience the action-packed weekend filled with entertainment from the Celtic dancers, the Sandpipers Pipe & Drum Band, and live music ranging from traditional Irish folk to modern American-Celtic rock. Sip on an authentic Irish beer while browsing the Irish Market for locally made Irish crafts, décor, and savory traditional dishes. You don't need to be Irish to join the celebrations, everyone is welcomed!
Atlantic City continues to deliver memorable and enjoyable events for all locals and visitors. Now is the time to book your next trip and purchase your tickets to the upcoming festivals in and around Atlantic City. Our festivals are only a snippet of your Atlantic City experience!
August 8, 2022