Convention season is officially ramping up and the Atlantic City Convention Center is ready to host a series of diverse and engaging events in Atlantic City. From tradeshows to conventions and workshops, this iconic venue space, home to nearly 500,000 square feet of contiguous meeting and event space, will be bustling all season long.
Please note that these events are not consumer events. They are business to business events, and you must be an exhibitor or registered attendee.
September Events
New Jersey Cannabis Convention 2023 September 8-9: As the largest B2B cannabis industry event in New Jersey, the New Jersey Cannabis Convention offers an opportunity for industry professionals and enthusiasts to gather, learn, and discuss the latest developments in the cannabis sector.
 Lawn and Garden Show 2023 September 10-12: Green thumbs and landscaping enthusiasts, get ready to be inspired. The Lawn and Garden Show is a haven for those passionate about outdoor aesthetics. Explore the latest trends in gardening, landscaping, and outdoor living as attendees interact with industry experts.
Philadelphia National Candy, Gift & Gourmet Show September 10-12: Indulge your sweet tooth at the Philadelphia National Candy, Gift & Gourmet Show. This event will showcase a delectable assortment of delights and gourmet treats and networking opportunities.
Action Expo September 2023 September 13-14: Action Expo is a dynamic event that caters to professionals in the action sports and youth culture industry. Attendees can discover the latest gear, trends, and innovations in this B2B show.
October Events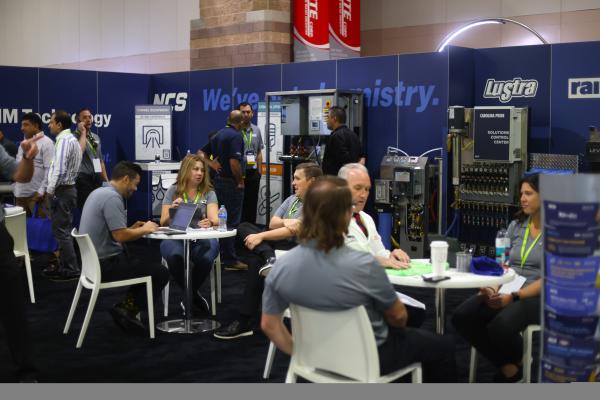 Pizza & Pasta Northeast and Artisan Bakery Expo East October 1-2: For culinary professionals, this event is a slice of heaven. Explore the world of pizza, pasta, and artisanal baked goods through workshops, demonstrations, and networking opportunities.
2023 N.E. Regional Carwash Convention October 2-4: Carwash operators and industry experts will come together to share insights, strategies, and innovations in the carwash business. This convention offers a platform to stay updated on the latest trends in vehicle cleaning and maintenance.
Fetch Coastal (ACVC) October 9-11: Veterinary professionals will gather at this conference to enhance their knowledge and skills in the animal care industry. Attendees can participate in educational sessions, workshops, and networking events.
THRIV 2023 October 14-15: THRIV is a conference that focuses on health and wellness for those looking to flourish through the next phases of life. With a holistic approach to personal and professional growth, attendees can expect inspiring talks, interactive sessions, and transformative experiences.
2023 Annual NJ School Boards Association's Workshop October 23-26: This workshop caters to educators, administrators, and school board members. It provides an opportunity to discuss educational policies, share best practices, and address challenges in the education sector.
November Events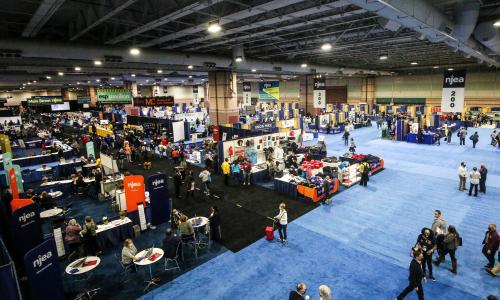 2023 NJEA Annual Exhibition / Meeting November 9-10: The New Jersey Education Association's annual exhibition and meeting is a platform for educators to come together, attend workshops, explore educational resources, and engage in discussions on improving the educational experience.
2023 NJLM Annual Conference November 14-16: The New Jersey League of Municipalities annual conference brings together local government officials to discuss governance, policies, and strategies for the betterment of communities.
Visit Atlantic City and the Atlantic City Convention Center look forward to welcoming new and annual events to Atlantic City. Stay up to date with the latest meetings and conventions by visiting our convention calendar.